Over the holidays, I had the privilege of reading an interesting book about ditching wheat from the diet. Not only did it address the many health concerns that could possibly be cured by giving up wheat products, it also addresses the issue of whether giving up wheat is in line with the Bible and a strong Christian faith. This was a very interesting perspective and one that I had never even considered.
I have to admit, I was skeptical of the book at first. While I've been gluten free for about a year now (and know the dietary change has worked for improving my health), I wasn't too excited to read a book that had the word "faith" on the cover. I'm not really a religious person and I opened this book with the expectation of disliking it from the start. Surely this book was going to tell me all about how I wasn't living my life in line with the Bible. I even contacted Trisha and asked if she was sure she wanted me to review this book since since I didn't believe I would fit into her target audience. Her reply was a simple, "If you're ok with it, I'm ok with it!" At that, I practically dared myself to read it, if only to find a negative side to it for those skeptical, non-practicing Christians, like myself.
Instead of finding something wrong with the book, I actually found myself enjoying it from the beginning. The language it's written in is plain and easy to read. Yes, it was clear that Trisha and Luke had a concete, Christian faith, but the book wasn't written in a way that Christianity was a reading requirement. In fact, I found the book very informative and realized as I was reading what was meant by "A Faith-Based Guide." This book was full of scientific facts and studies that support the medical benefits of eliminating wheat from the diet as well as addressing a Christian's concerns as to whether it was even ok to do so. At just under 100 pages, written in everyday language, it was easy to digest. And it's not all facts and Bible Scripture – there are bits of humor hidden amongst the pages too, which make it hard to put down!
I recommend Weeding Out Wheat to anyone struggling with whether or not they should go wheat (or gluten) free. If you think giving up wheat is simply another dietary fad or you're baffled by how one seemingly harmless plant could cause so many problems, this book will help you make a research based decision. And the book won't drown you in statistics, studies and facts you can't undererstand or have to translate. Trisha and Luke have done all the hard work for you by putting all of the research in one place and organizing it in a way that you can easily comprehend.
Have you read this book? Do you plan to? I'd love to hear your thoughts or experiences!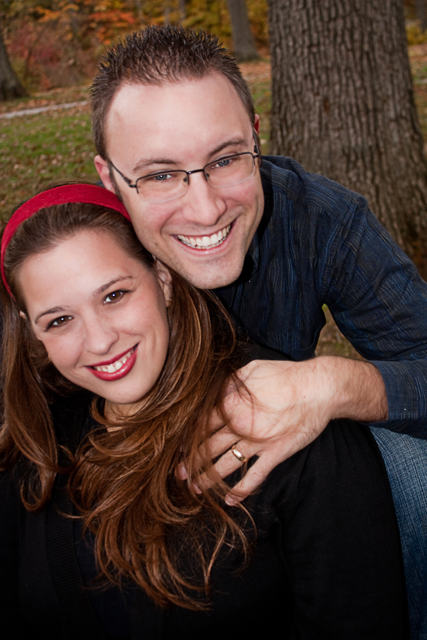 Luke and Trisha Gilkerson are the primary authors behind IntoxicatedOnLife.com, a blog about finding sanity in the midst of homeschooling, raising a Christian family, and healthy living. Luke is the author of Christ in the Commandments and The Heart of Humility, devotional studies designed for families to read together. Trisha is the creator of the Write Through the Bible copywork series, workbooks designed to help kids practice handwriting and Bible memorization at the same time. Weeding Out Wheat is their first book written together. Luke and Trisha are also the proud parents of four crazy boys.
Want to get to know a little more about Trisha & Luke, along with their creative process for writing the book? Be sure to give our interview a read!
{I was not financially compensated for this post. I received one or more of the products mentioned for review purposes. Regardless, I only recommend products or services I use personally and believe will be good for my readers.}