It's another happy Friday and we are all together again, sharing and chattering about our favorite things!
Working as a team is something that I've been trying to focus on more and more these days. Since there are four of us in the family, and we all partake in the bounties of homesteading, it's only fair that we should work together as a team to accomplish all of the work that it takes to . And working together not only makes the time pass, but it can help bring a family closer together.When our family works together, the tasks we are trying to accomplish tend to get done quicker, once the job is taught and learned. And another benefit to working as a team is the chance for more people to learn and know how to do one job. If you're looking for tips on working as a team with your famiy, be sure to
check out my article on Family Teamwork.
Have you tried working with your family as a team? Do you think it brings you closer?
If you've been picked as a favorite in the past, or you get chosen in the future, make sure to come back & grab your button to display proudly!
Keep scrolling to enter this week's party!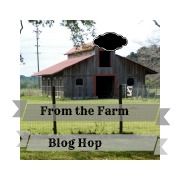 Now, on to this week's party:
1. Link up to three of your best gardening or homesteading tips, farm-themed posts, recipes, homemaking and simple/frugal living tips, decorating ideas, DIY projects, craft ideas, thrifty makeovers or repurposed items, healthy and sustainable living tips, and giveaways.
2. Link back to my blog (using the rel="nofollow" tag), or put the link party button anywhere on your blog or post to share the love.
3. Make sure to check out some of the other links before leaving.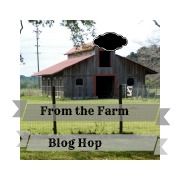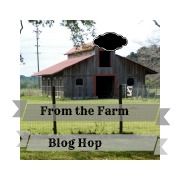 We can't wait to see what you share with us!
Note: Linking up to this party will automatically sign you up for an
invite to next week's party via email. To unsubscribe, please reply to any email you receive and you
will be removed. Linking up also allows us permission to publish one of your photos on our blogs,
Facebook, and/or Pinterest pages.
Warmly,
Your From the Farm Blog Hop Co-Hosts:
The Homesteading Hippy | Sunny Simple Life | Grassfed Mama | The Mind to Homestead | My Healthy Green
Family | Spring Mountain Living | Timber Creek Farm |
Happy Days Farm | Better Hens and Gardens | The Granola Mommy